Colorado Animal Rescue
Our vision and mission
Through a sense of community formed with several indigenous peoples and our core belief in achieving balance between modern technological assistance and millennia-old traditions, RezDawg Rescue strives to address the needs of stray companion animals in the Four Corners region of the US by providing Rescue ➜ Relocation ➜ Spaying/Neutering ➜ Fostering ➜ Adoption.
We are accomplishing these goals by becoming a dependable resource to members of the Navajo Nation and Zuni Pueblo. We do this by offering transportation to low cost or free spay/neuter services, respectfully teaching people how to humanely care for their animals, responding to cases of animal cruelty and neglect, assisting in emergency veterinary care for animals that are suffering on a case by case basis, and taking unwanted animals into our foster care. Community outreach is accomplished by going door-to-door and developing long standing relationships with native communities based on trust and mutual respect.
RezDawg Rescue blog
From Part 1 of Gertie's story: "Gertie had been rescued but wasn't out of danger. She was in much worse shape than Polly knew…" Polly knew Gertie's obvious problems were alarming enough. Good nutrition would eventually rejuvenate her immune system and that would allow the wound on her cheek (that refused to heal) to heal itself. But her crooked snout could be a big problem. Was this a "beauty mark" that had healed and allowed Gertie.
Gertie is a Black Lab/Boxer mix from Thoreau, New Mexico. If she were human rather than a Rez Dog, you'd find her at a place like Woodstock: long, lustrous dark brown hair barely restrained by a Native American headband while she shared a twist of some calming substance with her many admirers. She's THAT laid-back and pretty. But her good looks aren't conventional. Her nose points to the left when her face is looking straight ahead.
Continued from last week's blog: I tried to meditate while waiting for Edgar to return so we could finish our interview. No go. Rather than popping the interfering thought-balloons that came to mind, my mental jujitsu made them grow quicker and stronger. OK, open your eyes then, Steve. Take a deep breath. Tendrils of stress clawed up the back of my neck like they always do when I'm unsure of what to do with my hands.
January wind blows cold at Canyon de Chelly. The gusts of January 4, 2016 blew particularly cold, driving mean clouds across the sky and sending locals and tourists alike to huddle around their fires in as many layers as mobility or fashion would allow. The threat of rain became a reality as the Park Ranger locked the Visitor Center and double-timed it across the parking lot to her battered old pickup truck. She sat in.
This is a true story about a Rez Dog named Edgar. We have a fair amount of information about his early life but as with all Rez Dog Rescue Stories, we'll need to make some assumptions if we want to finish with an accurate biography. Let's just say Edgar has the look of a Heeler/Beagle mix. If the Rez Law of Random Interbreeding holds, he also has the blood of other breeds running through his veins.
Featured Pet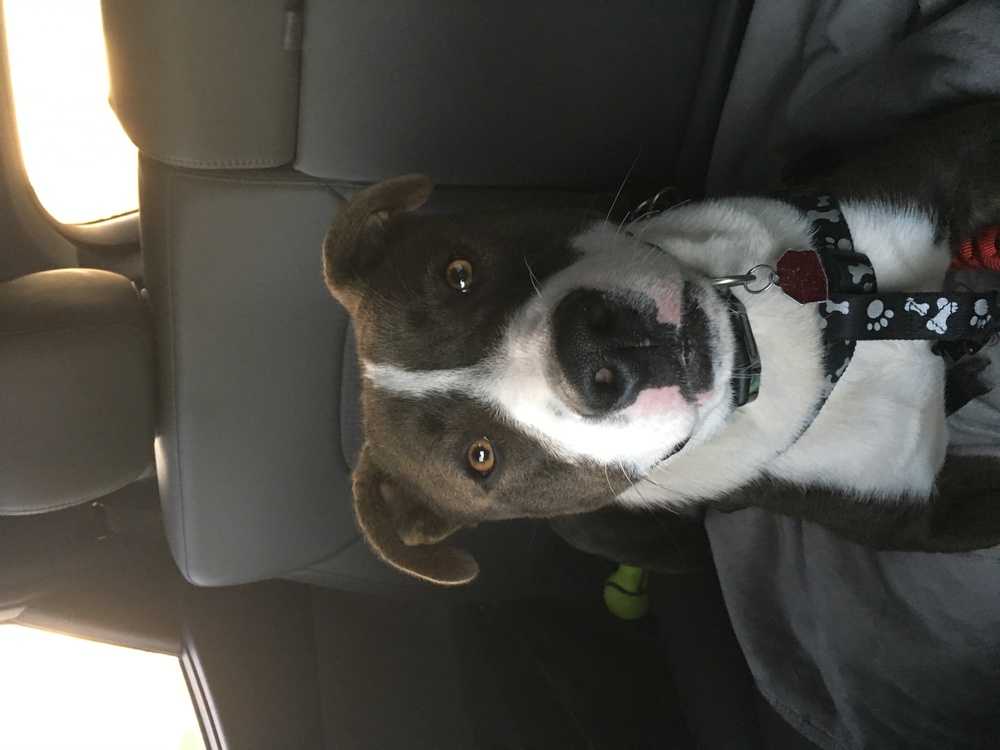 RezDawg Rescue Facebook